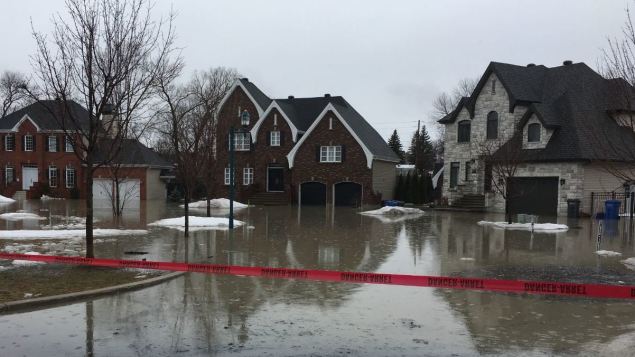 Water that becomes undrinkable following a flood or high water.
If you live in a flooded area and if your water comes from a well or from a natural, private and unprocessed source, it must be considered as undrinkable unless a proof to the contrary. A bacteriological analysis performed by a certified lab that is recognized by the Ministère du Développement durable, de l'Environnement et de la Lutte contre les changements climatiques will allow you to determine the quality and the drinkability of your water.
"Water may have been spoiled by bacteria that originate from within the ground. And possibly by bacteria and viruses from septic tanks and municipal sewage networks."

Free translation, Dr. Jean-Pierre Courteau, medical assistant to the Director of public health in the Outaouais, published by Radio-Canada on May 15,2017 http://ici.radio-canada.ca/nouvelle/1033914/la-verif-inondations-contamination-eau-potable-puits
Water contaminated by microbiological organisms may remain limpid and with no particular taste or odor. Take no risk and avoid consuming such water, even when its quality seems good at first sight.
Here is what people living in a flooded area should do:
Wait until flood water has receded once and for all;
Ensure that well equipment is working properly (including the electrical circuit);
Wait at least 10 days. Boil water strongly during one minute before using it during that period;
Disinfect the well using chlorine or Javel water;
Perform two water analyses (a first one between 2 and 5 days following the disinfection process and the second one 2 weeks later).
Please do not hesitate to contact us if you need more information!
Andrée-Ann Lemieux, M. Sc., Microbiologist
Microbiology Laboratory Director