Surfaces
SARS-CoV-2 (COVID-19)
detection 
Prevent the spread of COVID-19  by testing your living or working environment 
Surfaces can be contaminated by the SARS-CoV-2  and become important vectors involved in the propagation of COVID-19. The virus can live up to 3 days on surfaces.
Reduce the risk of cross-contamination through your living environment and act in preventively by testing surfaces against SARS-CoV-2. 
Who can do this test ?
This test can be request by any person, company or institution that want to limit the risk of COVID-19 propagation in their living and/or working environment.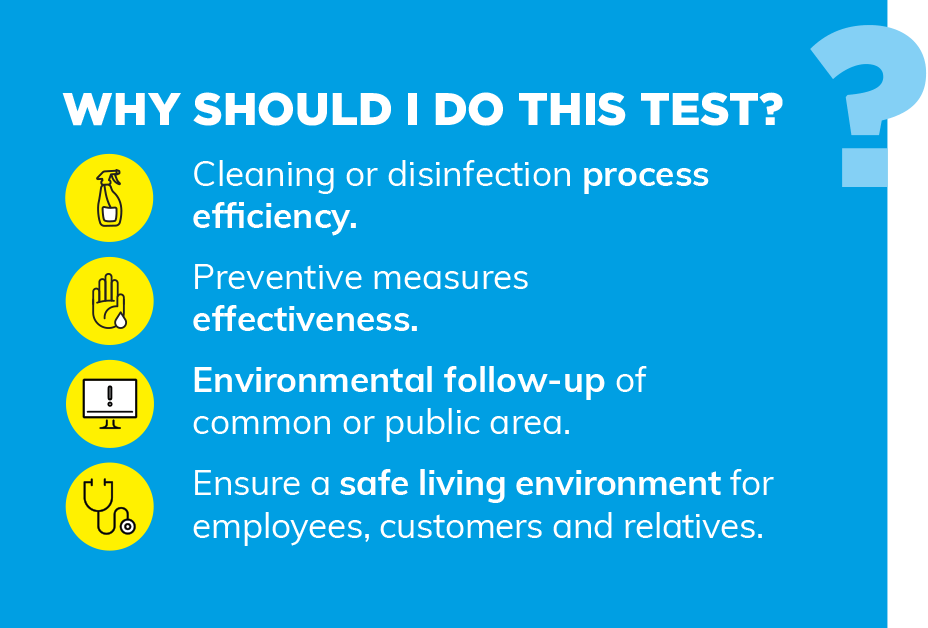 A fast and easy way to know if your environment is contaminated. The test include:
Sampling package
Swab
Gloves
Tube for the broth excess
Ice-pack
Cooler
Disinfectant wipe
Instructions
Shipping
Free shipping 
Samples must be received at the Sainte-Agathe-des-Monts laboratory within 72 hours or at any other H2Lab branch within 48 hours.
Certificate of analysis
Results within 2 days *
Results that are easy to understand 
Microbiologist available to answer  your questions
*Upon laboratory availabilty. Delay must be confirm with the lab, BEFORE sending the samples.
**If samples received before 11:00AM at Sainte-Agathe-des-Monts. Results available before 6:00PM.
CONTACT US NOW TO GET YOUR TEST DONE OR TO HAVE MORE INFORMATION
INFORMATION REQUEST | SARS-CoV-2 detection (surfaces)
Would like to know more about our services ?
Our project leaders will be delighted to present you quickly with a complete offer based on your needs and at competitive prices.
You want new challenges ?
Making a career with H2Lab equals joining a dynamic and disciplined team. We are always on the lookout for new talents.